About D & L Landscaping and Exterior Cleaning - Your Trusted Greater Pittsburgh Area Landscaper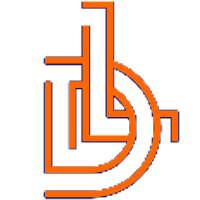 For more than 17 years, D & L Landscaping and Exterior Cleaning has been the go-to professional landscaper for residents all over the greater Pleasant Hills region.
Founded in 2003 by David Florian and Larry Vahosky, the purpose of D & L Landscaping and Exterior Cleaning has always been to provide unparalleled service to our clientele. As a small and local landscaper and pressure washing company, we take great pride in the fact that we do all that we can to keep our customers satisfied and smiling. You will have a hard time finding landscaping company pros who can deliver the same results as us.
What exactly do we do when you hire us as your landscaper? Originally, we were simply a lawn-mowing service, but we have since evolved into a major landscaping and pressure washing company. We offer seasonal cleanups, hedge trimming and removal, mulching, decorative stone installation, garden bed maintenance, and much more.
If you'd like to get a better idea of what our landscaper team can do for you, we invite you to call us today and speak to a helpful representative.
Articles & Tips
Taking care of your lawn and garden is a necessary component of homeownership. However, many residents seem to think that lawn care is simply mowing every other week and raking some leaves in the fal […]
Read More
Are you planning to have a professional landscaping company come to take care of your property in the near future? If so, then you want to make sure that you're properly prepared for their arrival. B […]
Read More
CONTACT US
If you are looking for a landscaper or pressure washer in the Greater Pittsburgh area, please call 412-953-1114, or complete our online request form.