South Park's Leading Landscaping Company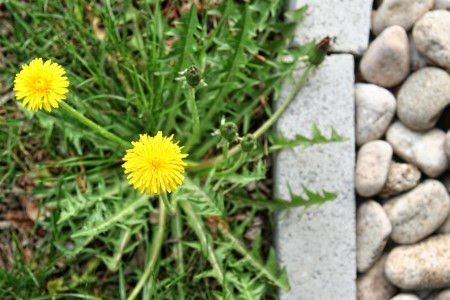 For more than 17 years, D & L Landscaping and Exterior Cleaning has been regarded as a top-quality landscaping company servicing the greater South Park, PA, region, and for a good reason too.
With our vast background in lawn care, our arsenal of landscaping equipment, and our commitment to quality, it's no wonder that South Park residents rely on us to satisfy their landscaping needs.
If you're curious about some of our services and would like to learn more, continue reading.
Landscaping and Lawn Maintenance Services for South Park Residents
We offer a wide variety of landscaping and lawn maintenance packages for South Park homeowners, including (but not limited to) the following.
Mulching: Mulch is important for lawns and gardens. It can help prevent weeds, keep the soil warm and moist, and encourage healthy plant growth. Rather than getting yourself dirty trying to spread mulch around your lawn and garden, hire D & L Landscaping and Exterior Cleaning to take care of it for you.
Hedge trimming: Hedges can be beautiful additions to your lawn, but they need to be regularly maintained in terms of pruning and trimming. We offer hedge and shrub trimming for all property sizes, and if you want to change up the scenery around your home, we also provide hedge removal services as well.
Weed barrier installation: Weeds are the bane of any garden owner. Left unattended, they can cause your entire garden or lawn to fall into disarray. That is why we offer weed barrier installation, which can prevent weeds from taking over and instead allow your lawn to flourish.
If you'd like to learn more about the various lawn maintenance and landscaping services, we can provide for your South Park residence, please call us at 412-953-1114.
Top-Quality Pressure Washing Packages for South Park Homeowners
Even though our name says we're landscaping experts, we also deliver excellent pressure washing services as well. Here are just a few of our offerings.
Pressure washing/soft washing: There are numerous places around your property that could use a good washing, but simply hosing them down won't always do the trick. You'll need the help of our commercial-grade pressure washing equipment to really blast away the dirt and grime from concrete, wood, brick, etc. For more delicate areas, we turn down the pressure and combine the water with eco-friendly soaps. This technique is called soft washing, and it's great for vinyl siding, screens, and shingles.
House washing: Want to improve the overall curb appeal of your South Park home? We can help you achieve that with our house washing service. We'll scrub the exterior from top to bottom, getting into every corner around your home and making sure all the dirt and gunk is eliminated.
Roof cleaning: Your roof can become home to all kinds of unwanted growths like moss, mildew, mold, etc. We can get up there, and pressure wash your roof thoroughly to eradicate these problems once and for all.
Reviews & Testimonials on D & L Landscaping and Exterior Cleaning in South Park, PA
There are currently no reviews or testimonials, check back soon!
Articles & Tips
Taking care of your lawn and garden is a necessary component of homeownership. However, many residents seem to think that lawn care is simply mowing every other week and raking some leaves in the fal […]
Read More
Are you planning to have a professional landscaping company come to take care of your property in the near future? If so, then you want to make sure that you're properly prepared for their arrival. B […]
Read More
CONTACT US
If you are looking for a South Park landscaping company or exterior cleaning, then please call 412-953-1114, or complete our online request form.