Weed Barrier Installation Is The First Step In Preparing Your Greater Pittsburgh Area Landscaping For A Unique Design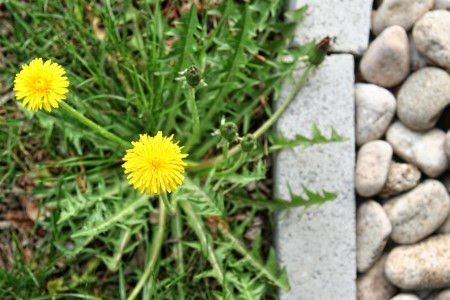 Tired of weeds overtaking your lawn and making your property look unkempt and disheveled? It may be time to hire one of the top weed barrier installation experts in Pleasant Hills to get the job done. Say hello to D & L Landscaping and Exterior Cleaning!
For more than 17 years, we've been regarded as the premier landscaping company in the region, and for a good reason. Not only do we offer a wide range of landscaping and lawn maintenance services, but we are also committed to providing the best results with our work to ensure our customers are satisfied.
One particular service we'd like to highlight is weed barrier installation.
Weeds can be a pain to handle, and if left unattended, they can eventually take over your lawn or garden. Some weeds, such as dandelions, might look nice, but they can actually be very dangerous to your landscape. Weeds are notorious for harming other plants around them and also for attracting unwanted pests and insects. The best way to avoid weeds from taking over is to stop them from sprouting in the first place. How do you do that? With a weed barrier?
The weed barrier installation process is relatively simple, but you want a professional to handle it to get the best results. Depending on where you'd like to prevent the weeds from growing, we'll neatly place the barrier and then cover it up the best we can with either mulch or soil. This allows the barrier to prevent weeds without looking unsightly or out-of-place.
Ready for a weed barrier installation for your property? Give us a call today so that we can work with you to find the best solution for your weed problem. We think your home deserves to look its best, and it can't do that if it's being overrun with weeds.
Mulching Can Prevent Weeds From Taking Over Your Lawn
Aside from weed barrier installation, another way you can control weed growth in your lawn or garden is to consider spreading mulch.
Mulching is beneficial for your property because it can keep your soil warm and moist, it can provide plants with nutrients, and it can actually halt weeds by depriving them of the necessary growth conditions. For larger areas that need protection against weeds, we recommend mulching. However, you can get the best results by combining mulch with weed barriers to create the ultimate weed-prevention environment.
Curious to learn more about our weed prevention options? We invite you to give us a call today so that you can speak with one of our representatives. We're here to answer any and all of your questions, comments, or concerns.
Articles & Tips
Taking care of your lawn and garden is a necessary component of homeownership. However, many residents seem to think that lawn care is simply mowing every other week and raking some leaves in the fal […]
Read More
Are you planning to have a professional landscaping company come to take care of your property in the near future? If so, then you want to make sure that you're properly prepared for their arrival. B […]
Read More
CONTACT US
If you are looking for superior weed barrier installation in the Greater Pittsburgh area, then please call 412-953-1114, or complete our online request form.