Experienced Contractor Serving The Greater Pittsburgh Area's Exterior Needs
If you are a homeowner in the greater Jefferson Hills region and you're in desperate need of a reliable landscaping contractor, we recommend contacting D & L Landscaping and Exterior Cleaning today.
For more than 17 years, we've been providing residents all across the area with a wide range of landscape contractor services, from lawn maintenance to mulching, and everything in between. We also provide pressure washing services to ensure your property looks its absolute best.
What makes our expert landscaping company stand out from other contractor services out there? Besides our variety of services, we also have some of the best customer service in the industry. Our goal is to ensure every one of our clients is left satisfied and smiling, and it's safe to say that we've accomplished this throughout our tenure.
We also use contractor-grade pressure washing and landscaping equipment, which is much stronger and much more durable than what you'd find at your local home improvement store. We're able to produce such results on your property and lawn that you won't even be able to recognize it after we're finished.
Read on to find out more about the various contractor services we offer to our clients across the region.
---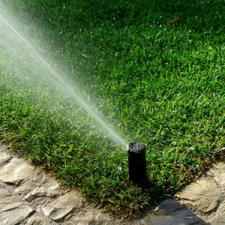 Landscaping
As the premier landscaping contractor of the greater Pittsburgh region, we offer a wide range of lawn maintenance and landscaping services. This includes garden bed maintenance, hedge and shrub trimming, seasonal cleanups, mulching, weed barrier installation, and much more.
Learn More About Landscaping
---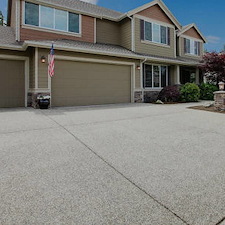 ---
To find out more about the contractor services we provide for our clientele, we invite you to give us a call today. When you contact us, a helpful and knowledgeable representative will be ready to take your call and to answer all your questions, comments, or concerns. We will then be able to come up with an accurate and fair quote for your property so that we can move forward with the process.
Your home deserves to look its best, so it's wise to invest in a high-quality landscaping company, such as D & L Landscaping and Exterior Cleaning. Don't hesitate to get in touch with us so that we can help you transform your home.
Articles & Tips
Taking care of your lawn and garden is a necessary component of homeownership. However, many residents seem to think that lawn care is simply mowing every other week and raking some leaves in the fal […]
Read More
Are you planning to have a professional landscaping company come to take care of your property in the near future? If so, then you want to make sure that you're properly prepared for their arrival. B […]
Read More
CONTACT US
If you are looking for a professional contractor in the Greater Pittsburgh area, then please call 412-953-1114, or complete our online request form.