North Huntingdon's Leading Landscaping Company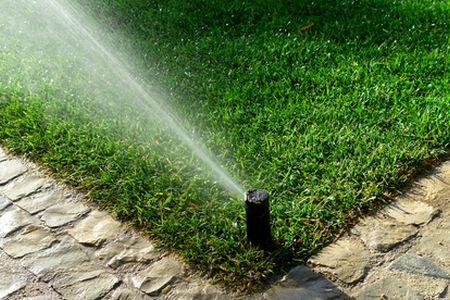 D & L Landscaping and Exterior Cleaning is proud to be recognized as the best landscaping company servicing the greater North Huntingdon region. For more than 17 years, we've provided residents with various services to assist with all their landscaping and lawn maintenance needs, from mulching to hedge trimming to small tree removal.
If you'd like to get a more comprehensive look at our service offerings, please continue reading.
High-Quality Lawn Maintenance Services in North Huntingdon, PA
Our landscaping company specializes in a wide variety of lawn care and maintenance services, such as the ones listed below.
Mulching: Mulch is a crucial part of healthy landscaping and gardening. It keeps the soil warm and moist; it helps prevent weeds, and it can promote healthy plant growth. But as you may be aware, mulching can be a tiresome and time-consuming task. That is why we recommend hiring D & L Landscaping and Exterior Cleaning to handle it for you.
Hedge trimming: Do you have hedges around your lawn that need pruning or trimming? Instead of breaking out the hedge trimmer or clippers and tiring yourself out, allow us to take care of it. We also offer hedge and shrub removal in case you're interested in changing up the scenery around your lawn.
Weed barrier installation: Weeds can be a homeowner's worst enemy. That is why we offer weed barrier installation for your lawn and garden. We'll install special fabrics that will help prevent unwanted growth while still allowing healthy plant life to flourish. We'll also cover the barriers so that they don't harm the overall aesthetics of your property.
To learn more about the various landscaping and lawn maintenance services we offer to North Huntingdon residents, please give us a call at 412-953-1114.
Residential Pressure Washing Services for North Huntingdon Homeowners
In addition to our landscaping services, we also provide pressure washing packages to our clients around North Huntingdon. Below are a couple of our pressure washing services.
Pressure washing/soft washing: For stubborn stains caused by dirt and grime build-up, we offer commercial-quality pressure washing across your entire property, no matter what surface. We handle wood, vinyl, metal, concrete, brick, and more. For more delicate areas, such as vinyl and screens, we use soft washing, which involves a combination of lower water pressure and eco-friendly soaps to remove grime without harming the surfaces underneath.
House washing: We can help you enhance your curb appeal with our house washing service. We'll clean your home's exterior from top to bottom, getting into every small area and corner to ensure it's completely free of dirt, mold, mildew, and more.
Roof cleaning: Cleaning off your roof is a difficult but necessary task. Over time, all kinds of growths can accumulate, such as mold and algae, and you'll need our expert help removing it for good.
Reviews & Testimonials on D & L Landscaping and Exterior Cleaning in North Huntingdon, PA
There are currently no reviews or testimonials, check back soon!
Articles & Tips
Taking care of your lawn and garden is a necessary component of homeownership. However, many residents seem to think that lawn care is simply mowing every other week and raking some leaves in the fal […]
Read More
Are you planning to have a professional landscaping company come to take care of your property in the near future? If so, then you want to make sure that you're properly prepared for their arrival. B […]
Read More
CONTACT US
If you are looking for a North Huntingdon landscaping company or exterior cleaning, then please call 412-953-1114, or complete our online request form.