Commercial Pressure Washing Specialists For Your Business Property In West Mifflin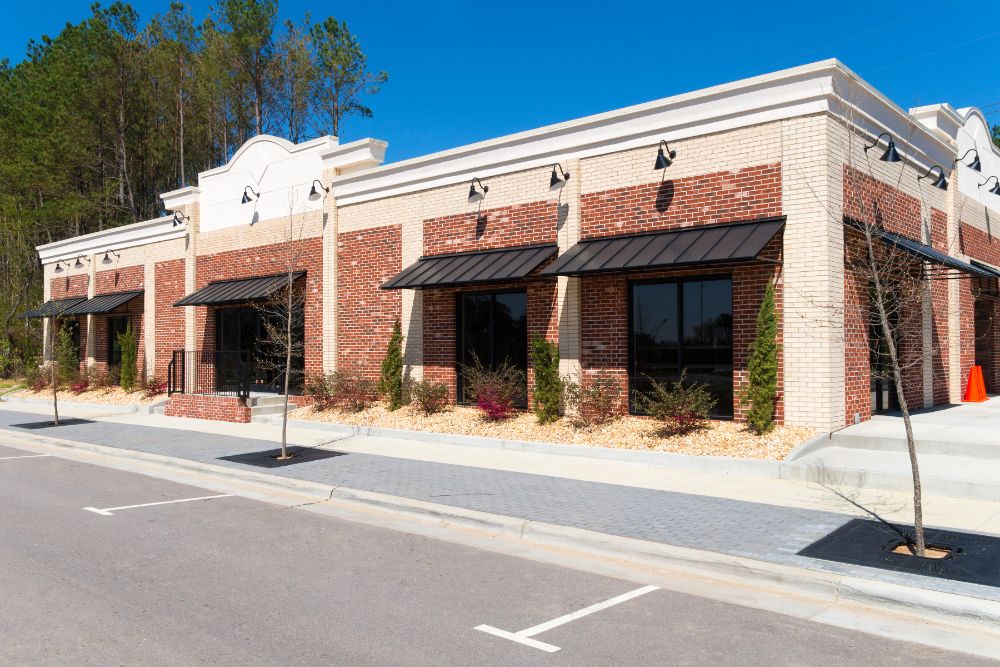 The way your commercial building or property looks is important to you, which is why it's important to us, so contact D & L Landscaping and Exterior Cleaning to meet all of your commercial pressure washing needs in West Mifflin. We care for every commercial building we work on as if it were our own because we know that a good first impression can go a long way for customers, both new and returning. Our highly skilled team is always willing to find the best time to not disturb your flow of business and give you the thorough clean you want.
We're not only the best in West Mifflin pressure washing but the best in commercial pressure washing for the area as well. That's why so many customers trust us for all their pressure washing needs, both at home and at work. From exterior window cleaning to rust removal, we can take care of your business services when you need us most. Contact us when you want to experience the best in commercial pressure washing services from a pro to improve your business.
Exterior Cleaning For Businesses
You might be wondering why you need a commercial pressure washing contractor for your business in West Mifflin. Well, a lot of surfaces make up your business-- siding, walkways, doors, and more. Time passes and these surfaces will inevitably get dirty and need to be routinely cleaned. Dirt and grime only get worse over time, and the longer they're neglected, the more issues they will cause for you. Contaminants like mold and mildew can eat away at your exterior surfaces and cause them to deteriorate at a faster rate. Nipping these things in the bud is vital to the health of your business, but a regular garden hose just won't cut it! You need something more powerful-- true pressure washing power in the form of our commercial pressure washing machines.
D & L Landscaping and Exterior Cleaning stands out against other experts on pressure washing in the West Mifflin area for various reasons, but our equipment plays the biggest part in our success. The commercial-grade pressure washers we use are far more powerful than the ones you'd find for sale at your local box store. They give us the ability to blast away all traces of grime, gunk, dirt, mold, mildew, and vegetation from virtually any surface on and around your business. For more fragile surfaces, such as vinyl siding, solar panels, or roof shingles, we employ soft washing, pressure washing's gentler cousin. This involves us turning down the power on our pressure washers and adding cleaning solutions to pack the punch, resulting in a professional strategy that allows us to clean off gunk and dirt without worrying about harming the surfaces underneath.
Call D & L Landscaping and Exterior Cleaning when your business could use some extra TLC! We are always ready to help you with your commercial pressure washing needs, no matter how big or small they might be.
Articles & Tips
Taking care of your lawn and garden is a necessary component of homeownership. However, many residents seem to think that lawn care is simply mowing every other week and raking some leaves in the fal […]
Read More
Are you planning to have a professional landscaping company come to take care of your property in the near future? If so, then you want to make sure that you're properly prepared for their arrival. B […]
Read More