Top-Notch West Mifflin Graffiti Removal Specialists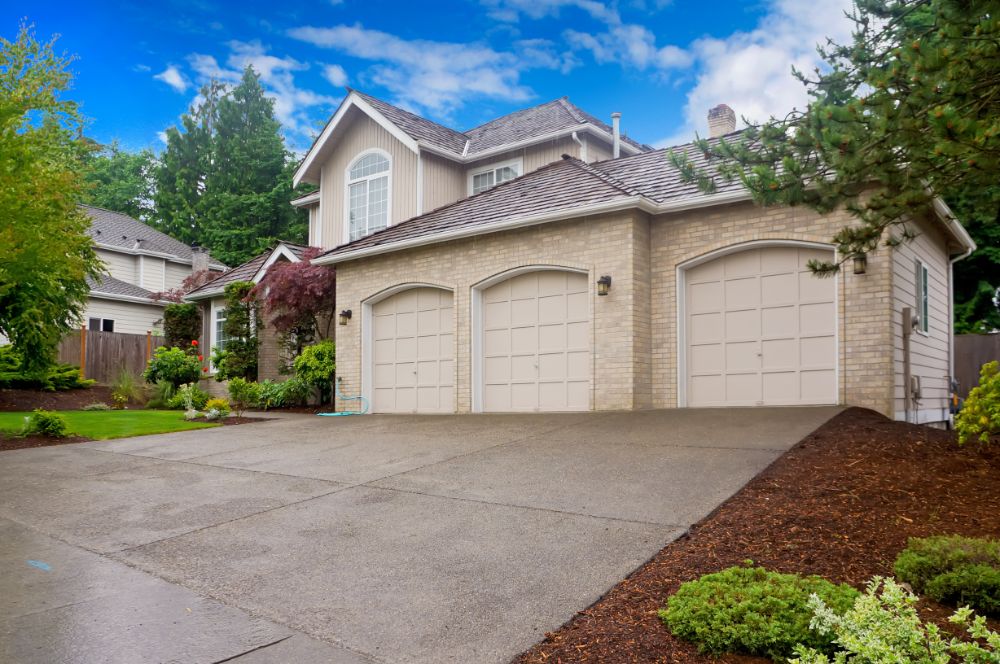 Oil stain removal around your West Mifflin home or business shouldn't be handled by an amateur-- be sure to call on an industry pro like D & L Landscaping and Exterior Cleaning for this kind of work. Oil spills can affect any surface around your property, including concrete, which is particularly porous. If left uncared for, oil stains can cause lasting damage as well as make your property look less than appealing. Call on us when you want the area's top-rated pressure washing professionals to help with your cleaning needs.
D & L Landscaping and Exterior Cleaning is locally owned and operated with one goal: to give our West Mifflin customers the best results for the services they need the most when it comes to their homes and businesses. Our team promises to bring this commitment to excellence to you during our oil stain removal service, as well as every other service we offer. Call us when you need anything from house washing to roof cleaning and more from our skilled technicians.
Safe & Quality Stain Removal For Your Property
When you own a home or business, it's inevitable that you'll run into messes and spills every now and then, especially involving oil. Whether you're working on your car in the garage or dealing with old oil on the driveway, stains are bound to happen. That's why here at D & L Landscaping and Exterior Cleaning, we've got you covered with industry experience and the knowledge needed to help you eliminate stains and spills on your property.
Oil stains aren't easy to lift, which often results in the use of unprofessional cleaning methods that involve harsh chemicals and techniques that could damage your surfaces. This is why it's vital for you to call a professional when you're dealing with oil stains rather than depend on store-bought products. Our team can assess your situation and customize our methods, cleaners, and water pressure to fit your unique needs. Our products are exclusively eco-friendly, meaning you can be confident that the environment and those around you aren't suffering from the services we perform.
Fighting Oil Stains With Expert Services
D & L Landscaping and Exterior Cleaning can expertly remove any kind of oil stain from your home or commercial property, from your driveway to your parking lot. As the pressure washing pros serving the West Mifflin, we're certain that your oil stains don't stand a chance against our equipment and training in this field. Having a true pro on your side when it comes to these kinds of stains is vital if you want dependable results. When you count on us to take care of your oil stain removal, graffiti removal, or any other service we provide, you'll get:
Fair & reasonable rates
High-quality work and results
Prompt and reliable service
Stain-free surfaces
Articles & Tips
Taking care of your lawn and garden is a necessary component of homeownership. However, many residents seem to think that lawn care is simply mowing every other week and raking some leaves in the fal […]
Read More
Are you planning to have a professional landscaping company come to take care of your property in the near future? If so, then you want to make sure that you're properly prepared for their arrival. B […]
Read More