Our Exterior Window Cleaning Will Make Your Windows Shine Like New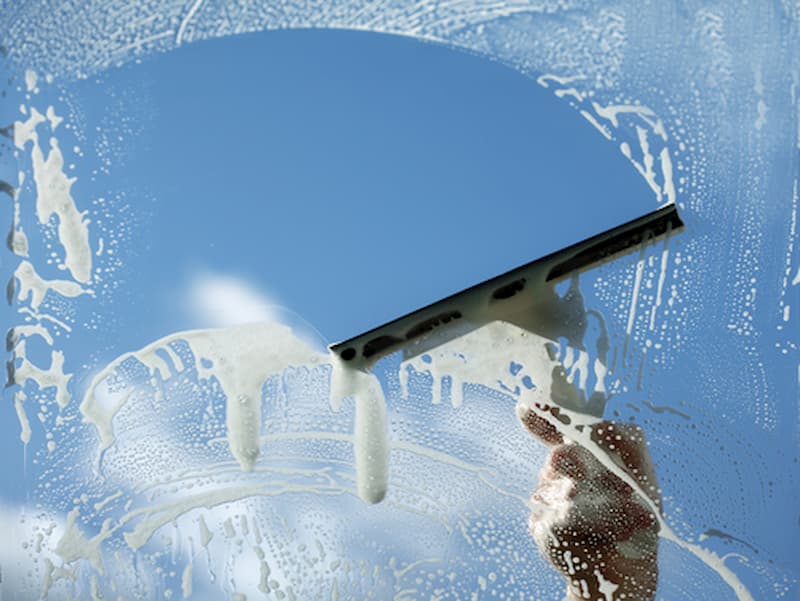 If your view of the outside world is not as clear as it used to be, perhaps it's time to call in the West Mifflin area's exterior window cleaning professionals at D & L Landscaping & Exterior Cleaning. Our local team of technicians has the skill, the know-how, and the expertise to give your windows a phenomenally fresh shine that will have you seeing things clearly once more.
When your windows are covered in a grimy film, you're missing out on the scenery of the great outdoors. Regular exterior window cleaning from our pressure washing pros can enhance the clarity of your windows and prevent harmful glass degradation, etching, and scratching by removing the harmful contaminants that mar their surfaces. When pollutants invade scratches and pores on your glass surfaces, it weakens its integrity and can lead to further damage. Window cleaning will not only enhance the look of your glass but can also extend its lifespan by eliminating the elements that lead to damage in the first place!
At D & L Landscaping & Exterior Cleaning, we have the right tools and the expertise to tackle your window cleaning project, no matter how large or small. We'll inspect your glass surfaces and determine the best application for thoroughly cleaning them and removing contaminants. We can clean a variety of windows and glass surfaces, including:
Single, double, and French pane windows
French doors, sliders, and stationary glass-inserts
Skylights, transoms, and solariums
Bay and bow windows
Stained glass or tinted windows
Dirty Windows Affect Your Home Inside And Out
Everyone likes when the hard work they've put into their homes is noticed by others, but if your home has cloudy, streaked windows, people may be noticing it for a different reason. Windows that have a layer of pollen or dirt can really make a difference in the overall effect your house has, making it look run-down and unmaintained. We know you love your home, which is why we offer exterior window cleaning services, so your home puts out the right message at all times.
Freshly cleaned windows can make all the difference when it comes to the look of your house, both on the outside and the inside. The grime on your windows won't allow the interior of your home to reach its full potential, as it can block out sunlight. Good lighting in a home has been shown to make rooms look larger, brighter, and cleaner. All of these positive visual benefits are within your reach when you contact D & L Landscaping & Exterior Cleaning to complete your exterior window cleaning. While you're at it, about our house washing service to see another visual boost to your West Mifflin home and property.
Articles & Tips
Taking care of your lawn and garden is a necessary component of homeownership. However, many residents seem to think that lawn care is simply mowing every other week and raking some leaves in the fal […]
Read More
Are you planning to have a professional landscaping company come to take care of your property in the near future? If so, then you want to make sure that you're properly prepared for their arrival. B […]
Read More