D & L Landscaping and Exterior Cleaning: Mt. Lebanon's Premier Landscaping Company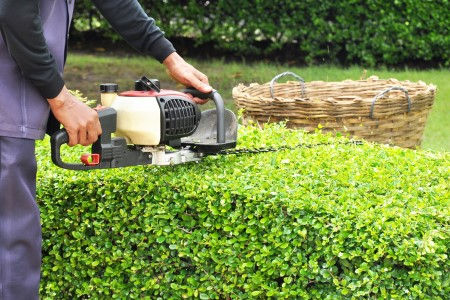 We are the premier landscaping company for residents living in Mt. Lebanon, and we think it's time that you hire us to handle your home.
For more than 17 years, ever since we opened our doors, we've been providing the best in terms of lawn maintenance and landscaping care for people all across Mt. Lebanon, PA. From lawn mowing to mulching, we handle it all.
To get a better, more comprehensive look at our service offerings, please keep reading.
Hire Mt. Lebanon's Premier Lawn Maintenance Company To Service Your Home
Here are a couple of the lawn care services we offer to our Mt. Lebanon clientele.
General landscaping/lawn maintenance: We started out just mowing people's lawns, and we still offer that service to this day. But we also provide other general lawn care and landscaping packages, like leaf-blowing, raking, etc.
Garden bed maintenance: Want your garden bed to look its best but don't have time to maintain it on your own? We offer garden bed maintenance services, which includes pruning, mulching, weeding, and more.
Hedge and shrub trimming and removal: Hedges and shrubs are great for enhancing the natural beauty of your Mt. Lebanon landscape. However, you need to regularly maintain them if you want them to look their best. We offer hedge and shrub trimming as well as removal in case you want a change of scenery.
Mulching: Mulch is extremely beneficial for your lawn and garden. Mulching can promote healthy plant growth, prevent weeds, and much more. But it can be exhausting trying to handle this task yourself, which is why we recommend contacting us to do it for you.
We offer plenty of other lawn maintenance and landscaping services for Mt. Lebanon homeowners, and if you'd like to learn more, call us at 412-953-1114.
Mt. Lebanon's Finest Pressure Washing Services
Although we pride ourselves on our landscaping and lawn maintenance services, we also provide exceptional pressure washing offerings as well. Below are a couple of our services.
Pressure washing: Dirt and grime can build up on all kinds of surfaces across your property, including your home's exterior. We can blast away the gunk with our contractor-grade pressure washing equipment. For more delicate surfaces, such as vinyl siding or screens, we use soft washing. This involves a combination of low water pressure and special eco-friendly detergents.
House washing: You can improve your residence's curb appeal by cleaning your entire home's exterior from top to bottom. Our house washing service will get into every nook and cranny, washing out the grime from the deepest corners around your home's exterior.
Concrete cleaning: Left unattended and uncleaned, concrete can look worn-out and deteriorated over time. But it can be tough cleaning concrete because of its tough surface. Luckily, our equipment can get deep into the concrete and draw out all the impurities.
Reviews & Testimonials on D & L Landscaping and Exterior Cleaning in Mt. Lebanon, PA
There are currently no reviews or testimonials, check back soon!
Articles & Tips
Taking care of your lawn and garden is a necessary component of homeownership. However, many residents seem to think that lawn care is simply mowing every other week and raking some leaves in the fal […]
Read More
Are you planning to have a professional landscaping company come to take care of your property in the near future? If so, then you want to make sure that you're properly prepared for their arrival. B […]
Read More
CONTACT US
If you are looking for a Mt. Lebanon landscaping company or exterior cleaning, then please call 412-953-1114, or complete our online request form.