D & L Landscaping and Exterior Cleaning: McMurray's Premier Landscaping Company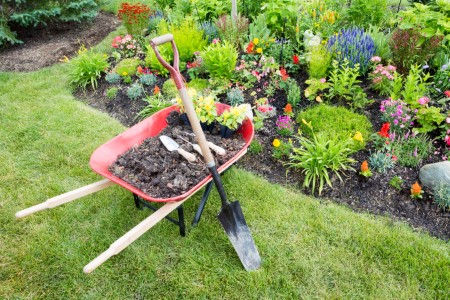 D & L Landscaping and Exterior Cleaning is a top-quality landscaping company and pressure washing service assisting homeowners across the greater McMurray region. Ever since we launched our business more than 17 years ago, we've been providing McMurray residents with unparalleled contractor services and helping them truly transform their homes. From lawn mowing to mulching, to roof cleaning, and everything in between, we handle it all.
Read on to get a more comprehensive understanding of our offerings.
Unparalleled Lawn Maintenance Services Available in West Mifflin, PA
General landscaping/lawn maintenance: Landscaping and lawn maintenance can be exhausting and time-consuming. Let us handle the weeding, mowing, blowing, and more so that you don't have to worry about it.
Garden bed maintenance: Make your garden bed achieve its maximum potential by hiring us to handle the maintenance. We'll pull weeds, prune plants, add nutrients, and much more.
Seasonal clean up: Tired of your lawn being taken over by fallen leaves, twigs, and branches? With our seasonal cleanup service, we can make your property truly shine, no matter what time of year.
Hedge and shrub trimming and removal: Hedges and shrubs are great for enhancing the beauty and aesthetics of your property, but they can be a pain to try and maintain. With our equipment and tools, we can shape up your shrubs and hedges so as to maximize their potential.
Mulching: Mulch helps your plants and lawn stay healthy by retaining moisture, keeping the soil warm, and preventing weed growth. Spreading mulch is both exhausting and time-consuming, which is why we can handle it for you.
To find out more about our various landscaping and lawn maintenance services in McMurray, please call us at 412-953-1114.
Various Pressure Washing Services For Your West Mifflin Home
Pressure washing: We have commercial-grade pressure washing equipment that is strong enough to blast away even the most stubborn stains and grime from surfaces. For more delicate areas, like vinyl siding, we use special eco-friendly soap and lower water pressure to get the job done.
House washing: Does your whole house need an exterior makeover? With our house washing package, we'll clean your residence from top to bottom, making sure to eliminate all traces of dirt and gunk from the roof, siding, doors, stoop, and more.
Concrete cleaning: Over time, dirt and grime can seep into concrete surfaces, causing it to look aged and worn. Eventually, the concrete can also start to crack. With our concrete cleaning services, we'll draw out all these impurities and restore the surfaces to their former glory.
Roof cleaning: Your roof can become home to all kinds of nasty growths such as mold, mildew, algae, and more. However, cleaning off the roof can be dangerous and difficult if you don't know what you're doing. Let our licensed and insured team handle this chore for you.
Reviews & Testimonials on D & L Landscaping and Exterior Cleaning in McMurray, PA
There are currently no reviews or testimonials, check back soon!
Articles & Tips
Taking care of your lawn and garden is a necessary component of homeownership. However, many residents seem to think that lawn care is simply mowing every other week and raking some leaves in the fal […]
Read More
Are you planning to have a professional landscaping company come to take care of your property in the near future? If so, then you want to make sure that you're properly prepared for their arrival. B […]
Read More