Your Local Landscaping Company in Pleasant Hills, PA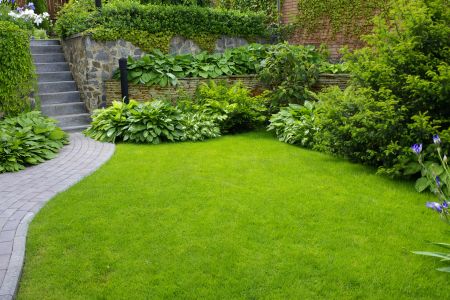 D & L Landscaping and Exterior Cleaning is proud to be recognized as the top landscaping company in Pleasant Hills, PA. For more than 17 years, we've been helping residents all across Pleasant Hills with their landscaping and lawn maintenance needs, from mulching to weeding, to shrub and hedge removal. No matter what you need doing for your lawn, we're sure we have a way to help you out.
Keep reading to see a more comprehensive breakdown of our services.
Take Advantage Of Our Lawn Maintenance Services In Pleasant Hills
General landscaping/lawn maintenance: We started out as a lawn mowing company, but we've since grown to provide all types of landscaping and lawn maintenance services. This includes weeding, leaf-blowing, debris removal, and of course, mowing.
Garden bed maintenance: Want to make your garden look its absolute best? Hire the best landscapers and gardeners in Pleasant Hills to help you out. Our garden bed maintenance includes pruning plants, removing weeds, and much more.
Mulching: Mulch is necessary for many plants to thrive because it helps keep the soil warm and moist, while also protecting against weeds. We'll handle all the mulching for you, so you don't have to worry about the dirty work.
Hedge and shrub trimming and removal: Hedges and shrubs can do wonders for making your property stand out, but it can be tough trying to maintain them, especially without the right experience or equipment. That's why you need to hire D & L Landscaping and Exterior Cleaning to get the job done. We also offer shrub and hedge removal in case you're interested in a change of scenery.
These are only a couple of the services we provide for our clientele. To learn more about what lawn maintenance we can do for your Pleasant Hills home, please call us at 412-953-1114.
Pressure Washing Services Available In Pleasant Hills, PA
In addition to being an outstanding landscaping company, we also offer pressure washing services as well.
Pressure washing: We use only the finest, commercial-grade pressure washing equipment to blast away all the grime, gunk, and dirt that accumulates on exterior surfaces around your home.
House washing: Want your entire home to be cleaned from top to bottom? Our house washing service will eradicate all traces of dirt from your siding, your doors, your windows, your stoop, and more.
Concrete cleaning: Concrete can become stained and worn-out-looking over time, but it can also be very difficult to clean because of its tough surface. D & L Landscaping and Exterior Cleaning can blast away even the most stubborn stains from the concrete surfaces around your Pleasant Hills home.
Roof cleaning: Mold, mildew, algae, and more can accumulate on your roof over time, but you shouldn't put yourself at risk trying to clean it yourself. Hire D & L Landscaping and Exterior Cleaning to handle this dangerous chore for you.
Reviews & Testimonials on D & L Landscaping and Exterior Cleaning in Pleasant Hills, PA
There are currently no reviews or testimonials, check back soon!
Articles & Tips
Taking care of your lawn and garden is a necessary component of homeownership. However, many residents seem to think that lawn care is simply mowing every other week and raking some leaves in the fal […]
Read More
Are you planning to have a professional landscaping company come to take care of your property in the near future? If so, then you want to make sure that you're properly prepared for their arrival. B […]
Read More
CONTACT US
If you are looking for a Pleasant Hills landscaping company or exterior cleaning, then please call 412-953-1114, or complete our online request form.