Seasonal Clean Up In Greater Pittsburgh: Spring & Fall Clean Up Services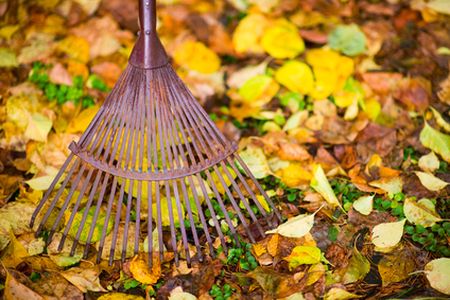 Is your Jefferson Hills home in dire need of a thorough seasonal clean up? Instead of trying to handle this exhausting chore on your own, we recommend contacting D & L Landscaping and Exterior Cleaning instead.
For more than 17 years, we've been assisting Jefferson Hills homeowners with all of their landscaping, gardening, and general lawn care needs. One particular service that we think many residents can benefit from is our seasonal clean up package.
No matter which season, your property is eventually going to be filled with all kinds of debris, from fallen branches and leaves to plants and weeds. It can be both tiring and time-consuming trying to handle the seasonal clean up on your own, especially if you don't have the right equipment or tools by your side. Do you really want to rake up all the leaves on your property by yourself?
This is why we recommend hiring D & L Landscaping and Exterior Cleaning for your seasonal clean up needs. Our team of professional lawn care specialists is equipped with all the necessary tools, equipment, and knowledge to provide the best care possible for your yard. We'll coordinate an effective strategy that will minimize the amount of time it takes to clean up the debris, and then get to work as soon as possible. Before you know it, we'll be finished and, on our way, and you'll be the proud owner of a spotless lawn.
We also handle the disposal of all the debris, so you don't need to worry about when trash day comes around. Our job is to make your life much easier, which is why we deliver a comprehensive seasonal clean up package that is best suited for your wants and needs.
Regular Maintenance Is The Key To Proper Lawn Care
As a homeowner, you're in charge of making sure not just your home, but your entire property looks its best. Many residents forget that regular lawn maintenance is an important component of homeownership. This means you'll need to consistently mow your lawn, trim your shrubs and hedges, remove the weeds from the soil, and much more.
Instead of exhausting yourself by trying to handle all of this on your own, you can hire the premier landscaping company of Jefferson Hills to take care of it for you. You won't need to stress about lawn care anymore when you've got D & L Landscaping and Exterior Cleaning helping you out. Our vast experience and background in the industry ensure that you'll get the best possible results.
Ready to find out more about our services? Please contact us today and speak with a D & L Landscaping and Exterior Cleaning representative. We're ready to take your call and to answer any of your questions or concerns.
Articles & Tips
Taking care of your lawn and garden is a necessary component of homeownership. However, many residents seem to think that lawn care is simply mowing every other week and raking some leaves in the fal […]
Read More
Are you planning to have a professional landscaping company come to take care of your property in the near future? If so, then you want to make sure that you're properly prepared for their arrival. B […]
Read More