Reliable Patio Paver Cleaning & Sealing For West Mifflin Properties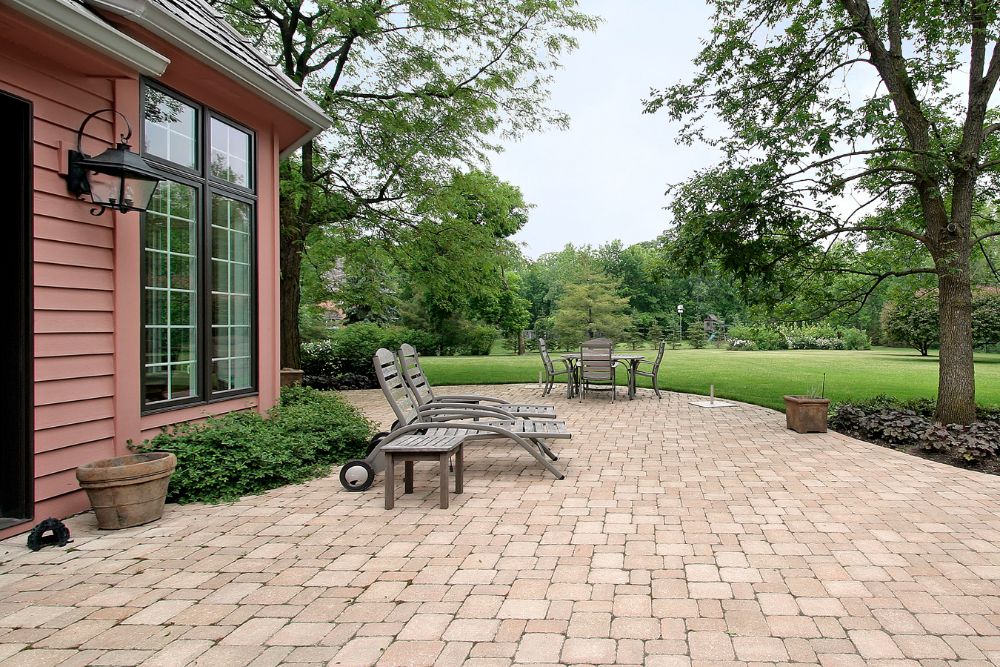 When it comes to professional patio paver cleaning and sealing for your home in West Mifflin, choose the trusted experts here at D & L Landscaping and Exterior Cleaning. Whether you have brick pavers, stone pavers, or anything in between, you can rest easy knowing you'll get top-quality service and amazing results when you choose us━the number one choice for West Mifflin pressure washing! We're confident that we can clean and seal your pavers and make them look as flawless as the day they were installed.
Patio paver cleaning involves using the power of pressurized water to blast away unsightly stains and substances from your outdoor pavers. Routine paver maintenance is important for prolonging the lifespan of the material as well as ensuring they look good for as long as possible. Uncared for pavers can start to look dull over time, accumulating substances like mold and mildew that give them a green or black hue. Our patio paver cleaning and sealing services will get rid of those substances and promptly seal the surface so they won't grow back any time soon. D & L Landscaping and Exterior Cleaning is proud to be the West Mifflin area's top provider of this exterior cleaning service and others, like roof cleaning. Call us today to make an appointment for your next patio paver cleaning and sealing service.
Why Paver Sealing?
Your patio pavers give your home a myriad of positive qualities such as beauty, value, and protection. If you want to keep enjoying these qualities for years to come, it's essential to ensure your pavers are properly sealed to safeguard them from the elements like rain, UV rays, and even the growth of weeds. Paver sealing will solidify the beauty and service life of your pavers so your home can continue to grow in beauty and value over time. Just a few of the benefits that paver sealing will bring to your property include:
Durability
Added strength
Higher curb appeal
Boosted property values
Get paver sealing handled on a regular basis by a company like D & L Landscaping and Exterior Cleaning to enjoy these benefits and more! We've got the expertise as well as the high-quality tools and sealers to provide the best results in West Mifflin and beyond.
Call Our Experts For Professional Patio Paver Cleaning & More
As the premier team in pressure washing for West Mifflin, D & L Landscaping and Exterior Cleaning takes customer satisfaction very seriously. If for any reason you're not happy with your patio paver cleaning and sealing results, we want you to tell us. That way, we can get to work on providing you with a quick and effective solution to your issues. We won't consider our job done until we know you're happy!
Interested in finding out more about what D & L Landscaping and Exterior Cleaning can do for you and your home? Then reach out to us today! When you call our company, you'll be put in touch with a knowledgeable and friendly pressure washing associate who can answer all of your questions and schedule your next project, no matter what your needs might be.
Articles & Tips
Taking care of your lawn and garden is a necessary component of homeownership. However, many residents seem to think that lawn care is simply mowing every other week and raking some leaves in the fal […]
Read More
Are you planning to have a professional landscaping company come to take care of your property in the near future? If so, then you want to make sure that you're properly prepared for their arrival. B […]
Read More