Greater Pittsburgh Lawn Maintenance: We Offer Regular Grass Cutting To Keep Your Green Space In Clean & Tidy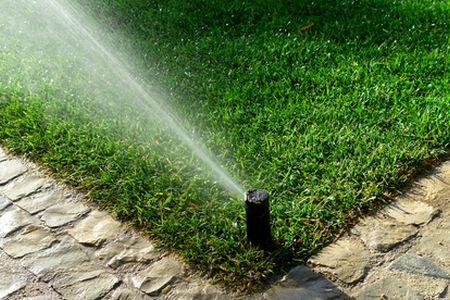 For Pittsburgh residents in search of a reliable lawn maintenance provider, look no further than D & L Landscaping and Exterior Cleaning.
For more than 17 years, our top-rated landscaping company has been helping clients from all over the region with all their landscaping and lawn care needs. But when people think of landscaping, they tend to forget about the most basic task for lawn care: lawn maintenance.
For your property to look its best, you need to conduct regular maintenance, much like you would on your own car. This includes mowing the lawn, raking leaves, pulling weeds, and much more. Neglecting any of these tasks can cause your lawn to quickly look disheveled and unkempt, which can have a severe negative impact on your home's curb appeal. Your home deserves to look great, so you don't want to cut any corners.
D & L Landscaping and Exterior Cleaning offers a comprehensive lawn maintenance package that is perfect for virtually any-sized home. After all, we started out as a lawn-mowing company, so this is by no means unfamiliar territory. We know exactly what strategies and methods to use to ensure that our clients' lawns look their absolute best. We also use high-quality, contractor-grade equipment, which you can't find at your local home improvement store. You'll instantly notice a difference in the level of quality between our work and that of your own, or even another landscaping company. We're that confident in our lawn maintenance abilities!
Rather than worrying about this exhausting chore yourself, let us take care of it for you. You won't need to stress about dragging out the lawnmower and leaf blower, getting dirty in the dirt and mud, or any other annoying inconveniences that come with lawn maintenance.
Top-Quality Garden Bed Maintenance in West Mifflin
In addition to our general lawn maintenance services, we also offer garden bed maintenance to our clientele.
Like with your lawn, your garden deserves extra special care and attention to ensure it can grow and thrive in a healthy environment. Over time, weeds, insects, fungus, and other intruders can make their way into the garden, which can harm the plants. With our garden bed maintenance services, we'll make sure to do all that we can to keep these pests out of the way. We'll also add necessary nutrients, mulch, and other protective barriers to keep your garden as safe as can be.
Want to find out more about our garden bed maintenance or lawn maintenance services in the greater Pittsburgh region? Give us a call today and speak with a helpful and knowledgeable representative who is ready to answer all your questions or concerns. We're ready to help you transform your lawn and garden!
Articles & Tips
Taking care of your lawn and garden is a necessary component of homeownership. However, many residents seem to think that lawn care is simply mowing every other week and raking some leaves in the fal […]
Read More
Are you planning to have a professional landscaping company come to take care of your property in the near future? If so, then you want to make sure that you're properly prepared for their arrival. B […]
Read More
CONTACT US
If you are looking for skilled lawn maintenance in the Greater Pittsburgh area, then please call 412-953-1114, or complete our online request form.