4 Ways to Prepare for a Landscaping Company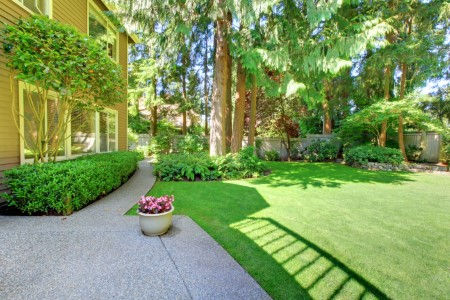 Are you planning to have a professional landscaping company come to take care of your property in the near future? If so, then you want to make sure that you're properly prepared for their arrival. Below are a couple of ways to prepare for a professional landscaping company so that they can complete their job in the quickest, most efficient way possible.
Let Your Neighbors Know
It can be slightly alarming for your neighbors if they see strangers working around your property. Before the landscaping company comes to service your home, it would be wise to let your neighbors know ahead of time so that there are no unpleasant surprises. You can also notify them that it may be loud during the service, so they should prepare accordingly.
Keep Windows Closed
Landscaping services, such as lawn mowing or hedge trimming, can produce all kinds of airborne debris, such as twigs, grass trimmings, branches, and more. This debris can end up inside your home if you don't take the proper precautions. Go around your house and make sure all the windows are closed and sealed prior to the job being started. It's also a good idea to keep your windows closed to minimize the sounds coming from the landscaping equipment.
Remove Any Obstacles
Go around your property and check for potential hazards or obstacles that might get in the landscapers' way. Lawn furniture, garden tools, toys, sports equipment, pet toys, and other such objects should be properly stowed away. If you fail to do this, someone can trip and hurt themselves on the job.
Keep Pets And Children Inside
Landscaping equipment can be very dangerous with small children or pets around. Make sure to keep them inside throughout the landscaping process so that they don't get hurt. You can also take them elsewhere for the day, like to the park or to the beach. This will ensure the landscaping team can get the job done without having to worry about potential distractions.
Now that you're prepared for the landscaping company's arrival, it's time to get to work! If you're looking for a landscaping company to transform your home, make sure to give us a call today at 412-953-1114.
Articles & Tips
Taking care of your lawn and garden is a necessary component of homeownership. However, many residents seem to think that lawn care is simply mowing every other week and raking some leaves in the fal […]
Read More
Are you planning to have a professional landscaping company come to take care of your property in the near future? If so, then you want to make sure that you're properly prepared for their arrival. B […]
Read More