5 Reasons to Hire a Professional Landscaping Company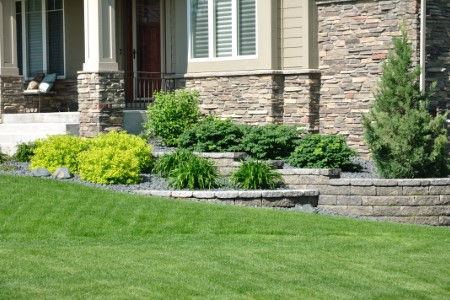 Your property deserves to look its best, but what many homeowners fail to realize is that this doesn't just involve cleaning the exterior of your residence. It also includes your lawn and garden. To really boost your property's curb appeal and make it look outstanding, you need to conduct regular lawn maintenance and landscaping. However, rather than trying to handle it yourself, here are five reasons why you should hire a professional landscaping company instead.
We Have A Vast Background In The Industry
D & L Landscaping and Exterior Cleaning has been in business for more than 17 years. Prior to that, we already had a large amount of experience and knowledge in the landscaping field. With these decades of landscaping expertise behind us, we're able to find the best strategies and methods to suit our clients' wants and needs.
We Have All The Right Equipment And Tools
In order to be a top-quality landscaping business, you need to have the right tools and equipment. We're armed with an entire arsenal of landscaping equipment, from riding mowers to hedge trimmers. These are also all contractor-grade, so they are designed to handle large jobs and to last for a very long time. Whether you have a small property or a large estate, you can rest assured knowing our equipment can handle it.
We're Licensed And Insured
If you don't know what you're doing, landscaping can be both difficult and dangerous. D & L Landscaping and Exterior Cleaning is a licensed and insured landscaping company. You won't have to worry about any damage or injury on the job when you have us working on your property. Our goal is to get the job done quickly and efficiently, but we also hold safety as one of our top priorities.
We're Multi-Talented In Various Landscaping Areas
The average homeowner can mow their grass and pull weeds, but what about trimming hedges, pruning trees, and mulching? By hiring our landscaping company, you know that we can handle all of these services with the same level of expertise. We're jacks of all trades, and we know the entire landscaping world inside and out.
We're More Affordable Overall
As surprising as it may seem, it's actually much more affordable to hire a landscaping company than it is to handle it yourself. If you do your own landscaping, you need to purchase all the necessary equipment. You also need to maintain it and store it. Over time, these costs can add up and eat away at your budget. Hiring a landscaping business can prove to be much more affordable in the long run.
If you want your property to look great, then you need to take care of the lawn and garden. The best way to do that is with professional help. Call our professional landscaping company at 412-953-1114 to see how we can help you out.
Articles & Tips
Taking care of your lawn and garden is a necessary component of homeownership. However, many residents seem to think that lawn care is simply mowing every other week and raking some leaves in the fal […]
Read More
Are you planning to have a professional landscaping company come to take care of your property in the near future? If so, then you want to make sure that you're properly prepared for their arrival. B […]
Read More
CONTACT US
If you're ready to hire a professional landscaping company to service your property, then please call 412-953-1114, or complete our online request form.