5 Signs It's Time to Hire a Professional Landscaping Company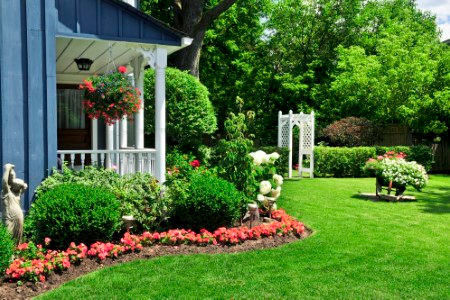 Taking care of your lawn and garden is a necessary component of homeownership. However, many residents seem to think that lawn care is simply mowing every other week and raking some leaves in the fall. The fact of the matter is that your lawn can be very unpredictable, and there will be times when you need to give it extra special attention to ensure it looks its best. That's why we've pointed out the five most common signs that it's time to have a professional landscaping company come out and take care of your lawn.
Pests Are Taking Over
Certain insects and other outdoor creatures like to make their homes in tall grass, unkempt hedges, and other unmaintained areas of your lawn. If you start to notice more insects or animals appearing on your property, there may be a nest somewhere that needs to be addressed. You'll also want to reduce the chances of the animals coming back by trimming your lawn or hedges.
Your Grass Is Browning
It's common sense that grass should be green. In the late fall or winter, it can turn brown, but overall, you should minimize this as much as possible. Unfortunately, simply water your grass won't always get the job done. If your grass is turning brown, then something is seriously wrong, and it's time to call in the experts to take care of it.
Your Neighbors Are Complaining
While your property is your own business, your neighbors may be affected by its presence as well. After all, nobody wants to live next door to a home that looks like it's not being maintained. If your neighbors mention the lack of appeal in your lawn or garden, then you would be wise to heed their comments. Also note that if your neighbor is trying to sell their home, they will definitely want your lawn to look its best as well.
It Was A Brutal Winter
Winter can take a heavy toll on the landscape, especially if it was a dry winter. By the eve of springtime, carefully assess your lawn and garden to see how it looks. If it appears to be much worse off than usual, you may have a landscaping emergency on your hands, at which point you'll need all the expert help you can get.
Your Lawn Is Too Large
Depending on the size of your property, you might find landscaping and garden maintenance to simply be too big for your scope. You might be able to handle mowing a small patch of lawn and some hedge trimming, but what if you live on a larger property? At this point, you'll want to work with a landscaping company that can handle the scope.
If you've noticed any of these signs with your own lawn or garden, then we recommend you call D & L Landscaping and Exterior Cleaning at 412-953-1114 to see how we can help you.
Articles & Tips
Taking care of your lawn and garden is a necessary component of homeownership. However, many residents seem to think that lawn care is simply mowing every other week and raking some leaves in the fal […]
Read More
Are you planning to have a professional landscaping company come to take care of your property in the near future? If so, then you want to make sure that you're properly prepared for their arrival. B […]
Read More