Awning Cleaning in West Mifflin, PA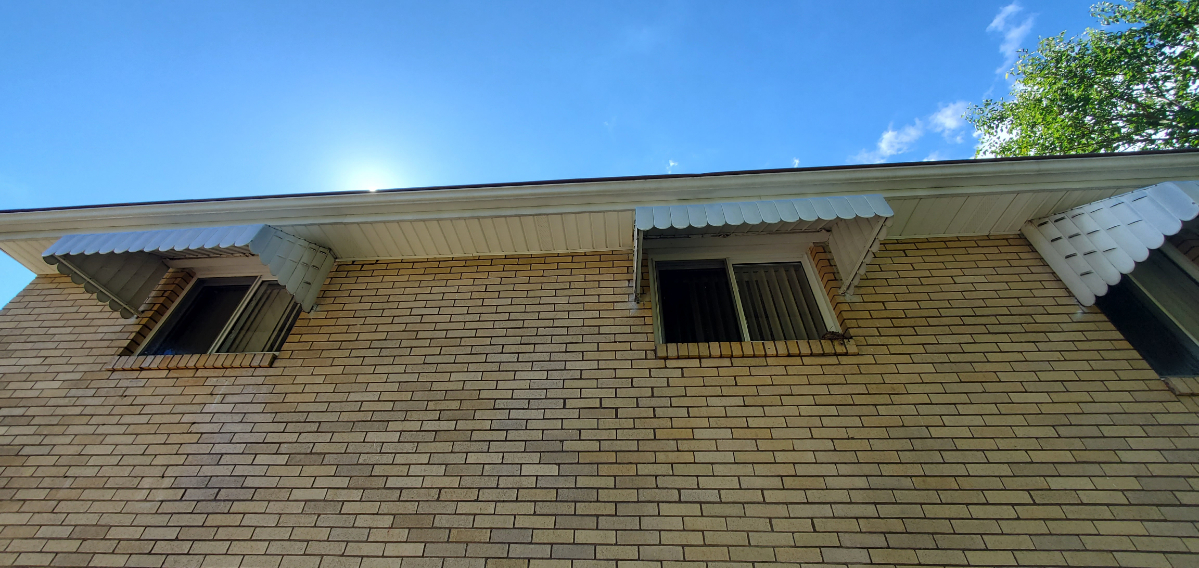 D&L Landscaping and Exterior Cleaning got a call for a customer living in West Mifflin Pa. stating that she was looking to put her moms house up for sale and wanted us to come in and give it some much needed "curb appeal". It was a brick home that was very dirty with staining in the mortar in many areas. The main focus for this customer was in the back of the home there were several awnings that hung over the second story windows that were black. She wanted to see if we would be able to lighten the stain. Knowing that they have never been cleaned, she wasn't looking for perfection. We treated the awnings with several applications of our cleaning solution and were able to brighten them up a good bit exceeding our customers expectations! We also cleaned the entire brick home removing algae, molds and a few rust stains that were on the side of the home. This customer was extremely satisfied with the results and was amazed as to how white the back awnings turned out. She now was able to get that "curb appeal" that she wanted and list her moms home.
Project Info:
Project Gallery:
Articles & Tips
Taking care of your lawn and garden is a necessary component of homeownership. However, many residents seem to think that lawn care is simply mowing every other week and raking some leaves in the fal […]
Read More
Are you planning to have a professional landscaping company come to take care of your property in the near future? If so, then you want to make sure that you're properly prepared for their arrival. B […]
Read More
CONTACT US
If you are looking for professional house washing services in the West Mifflin, PA area, then please call 412-953-1114, or complete our online request form.