Concrete Cleaning in Rostraver, PA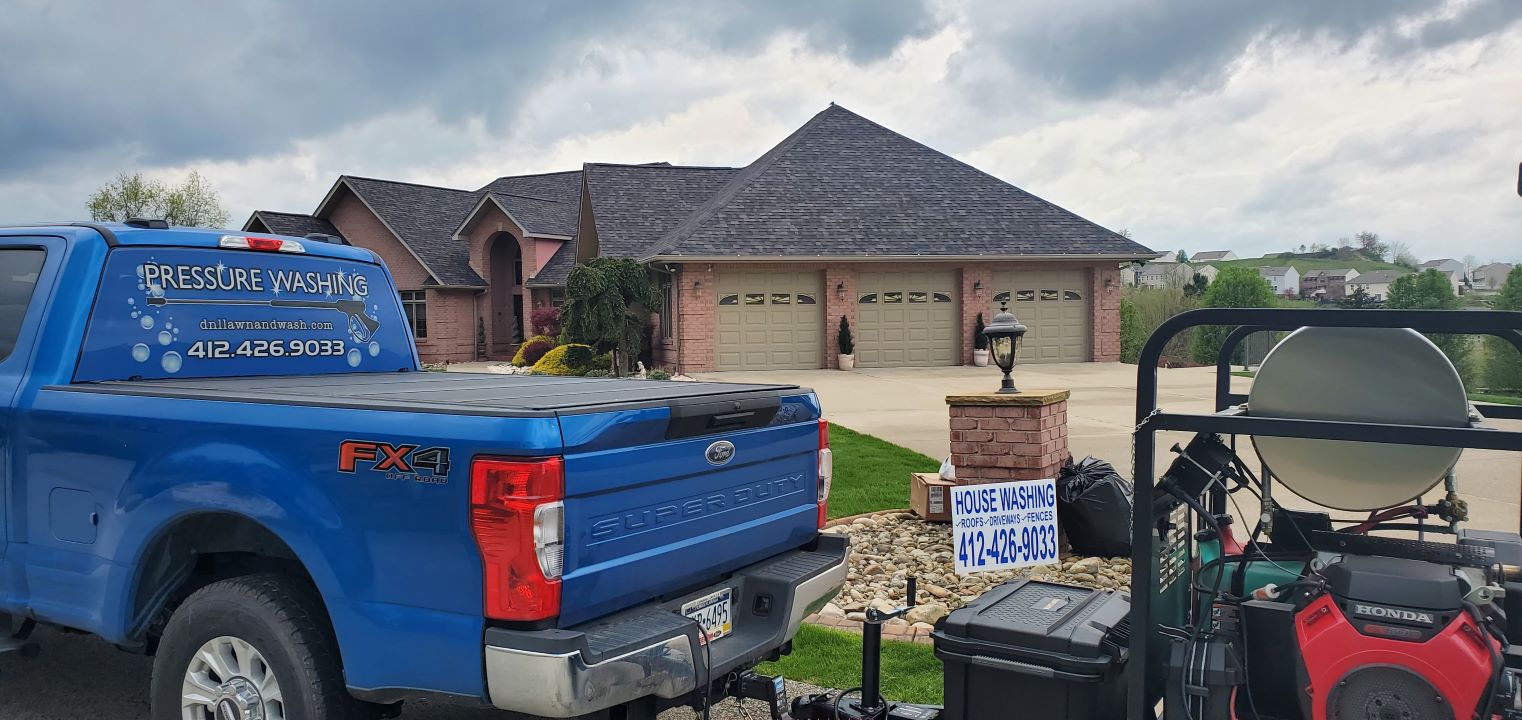 D & L Landscaping and Exterior Cleaning was hired to clean this huge 7,000 sq ft. driveway and concrete patio in Rostraver, Pa. The driveway was treated for organic growth and cleaned with our surface cleaner to restore the surface to a nice clean appearance. The maintenance on this driveway was kept up with so the organic growth was limited to certain areas. Even though this surface had good upkeeping we did remove a ton of dirt and staining from the surface to restore the nice rich white concrete. Our customer was extremely satisfied with the finished result!
Project Info:
Project Gallery:
Articles & Tips
Seasonal cleanup is a crucial aspect of maintaining a beautiful and healthy landscape. As a professional landscaping company, we understand the importance of regular maintenance to preserve the aesthetic appeal and functionality of outdoor spaces. In this blog, we will explore what seasonal cleanup entails and […]
Read More
Taking care of your lawn and garden is a necessary component of homeownership. However, many residents seem to think that lawn care is simply mowing every other week and raking some leaves in the fall. The fact of the matter is that your lawn can be […]
Read More
CONTACT US
If you are looking for expert house washing or gutter cleaning services in the Bethel Park, PA area, then please call 412-953-1114, or complete our online request form.