Paver Enhancement in Jefferson Hills, PA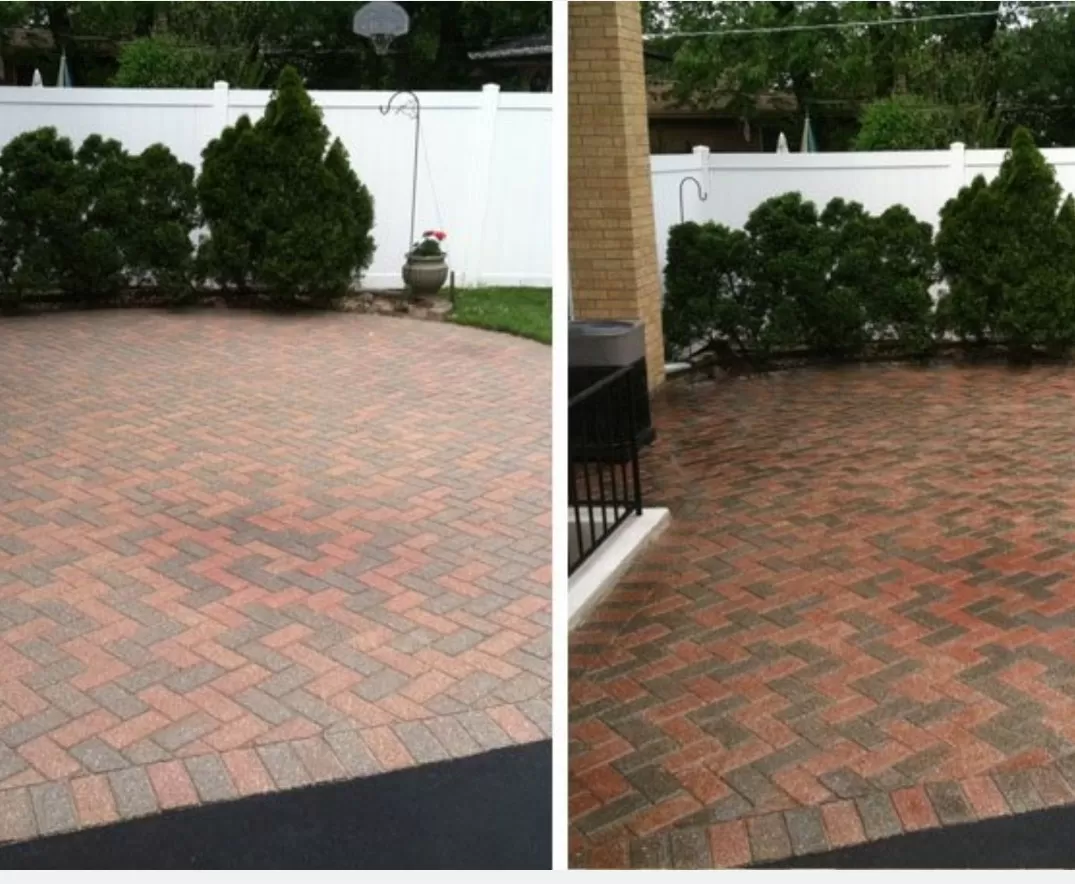 We were called to look at a patio paver sealing job in Jefferson Hills, Pa. The patio itself was clean and in excellent shape. The customer told us that she had her patio cleaned and sealed a few years back, but she felt that the finished product was dull and didn't have the "pop" she wanted. She explained that the last contractor didn't offer her a variety of finishes, and she was left feeling not completely satisfied. She decided to call another cleaning company to see if anything could be done with the look of her patio. She called D&L Landscaping and Exterior Cleaning; we took her call and got her information, and scheduled a visit so that we could give her a quote on her sealing job. She was so grateful that we answered our phone and were able to provide her with a quote in such a timely fashion. She said that she called four companies, and we were the first ones that answered the phone. When we showed up, we found that her patio was in really good shape. We explained to her the different sealers that we use and showed her a sample paver that we have on hand that would show her what the different sealers would look like on her pavers. She was thrilled to see a finish that was what she wanted exactly. She picked a sealer that not only deeply enhanced the stone (gave it a wet look) but also left a nice sheen (glossy look). We explained that we would need to strip the old sealer off, clean the area, and re-seal the substrate. This customer hired us to complete the job and was extremely satisfied with the final result! We signed her up for annual maintenance to keep her patio looking great for a long time.
Project Info:
Products Used:
Sure bond products
Client Review:

Articles & Tips
Seasonal cleanup is a crucial aspect of maintaining a beautiful and healthy landscape. As a professional landscaping company, we understand the importance of regular maintenance to preserve the aesthetic appeal and functionality of outdoor spaces. In this blog, we will explore what seasonal cleanup entails and […]
Read More
Taking care of your lawn and garden is a necessary component of homeownership. However, many residents seem to think that lawn care is simply mowing every other week and raking some leaves in the fall. The fact of the matter is that your lawn can be […]
Read More
CONTACT US
I you need to enhance your patio - then please visit us for landscaping and exterior cleaning needs.