Wall Cleaning in Pittsburgh, PA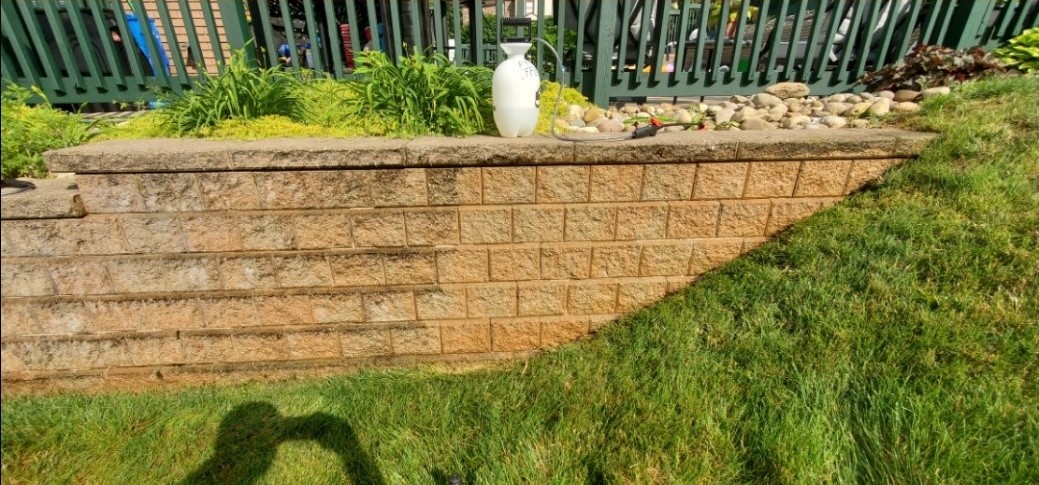 D&L Landscaping and Exterior Cleaning were call out to a home in Pittsburgh, Pa. to quote a concrete back porch, a stone wall in the back yard and the walkway along the side of the house. All of these areas were filled with organic staining and visibly dirty. The customer wanted to restore the original look of the wall and wanted his concrete areas cleaned. I showed up at his house to look at the job and pointed out to him that he had efflorescence on his back wall. I explained to him that's what the white staining was on his wall. I explained to him our process for removing the efflorescence and to clean the wall and also how we would clean the concrete porch and walkway. He seemed very eager to proceed with this job as he was getting ready to entertain that weekend. We were able to adjust our schedule to accommodate his needs and was able to WOW him once we completed his cleaning. The wall cleaned and brightened up significantly and his concrete looked almost new. D&L Landscaping and Exterior Cleaning was able to fully satisfy this customer.
Project Info:
Articles & Tips
Taking care of your lawn and garden is a necessary component of homeownership. However, many residents seem to think that lawn care is simply mowing every other week and raking some leaves in the fal […]
Read More
Are you planning to have a professional landscaping company come to take care of your property in the near future? If so, then you want to make sure that you're properly prepared for their arrival. B […]
Read More
CONTACT US
If you are looking for professional house washing in the Greater Pittsburgh area, then please call 412-953-1114, or complete our online request form.